Thursday, May 15, 2014
Sadly, the Patriotic Stars quilt top is up for sale today.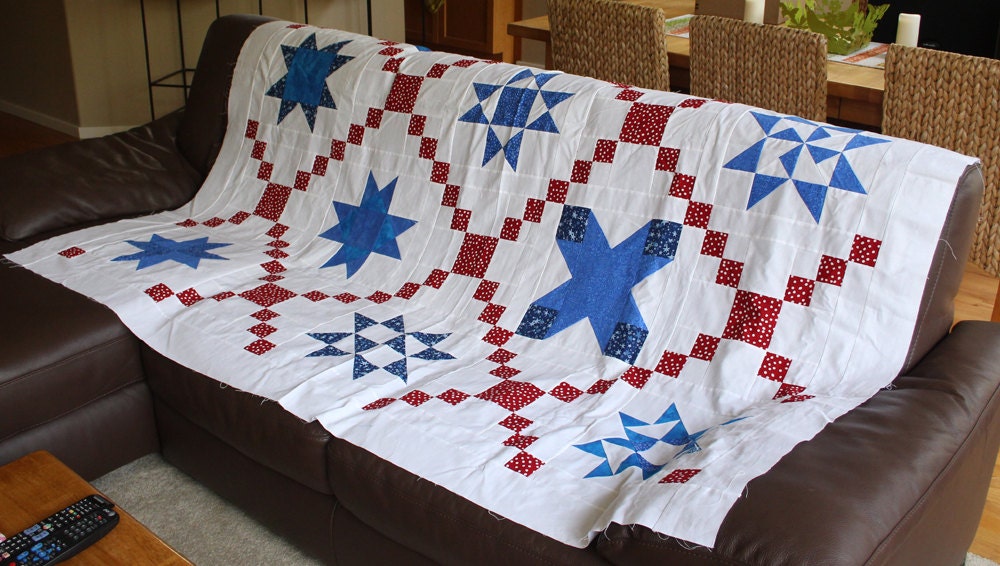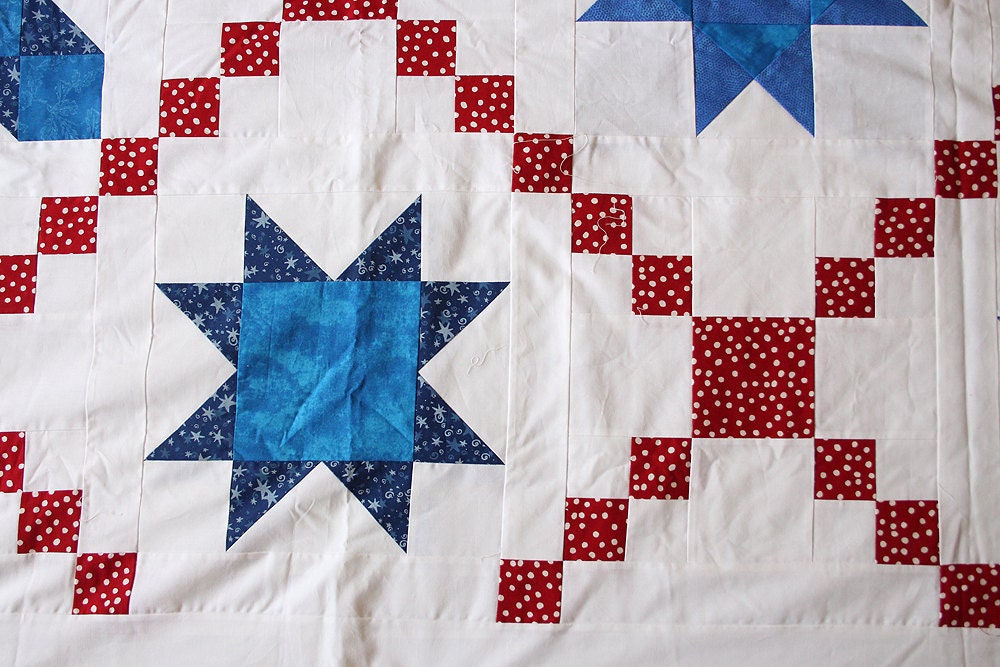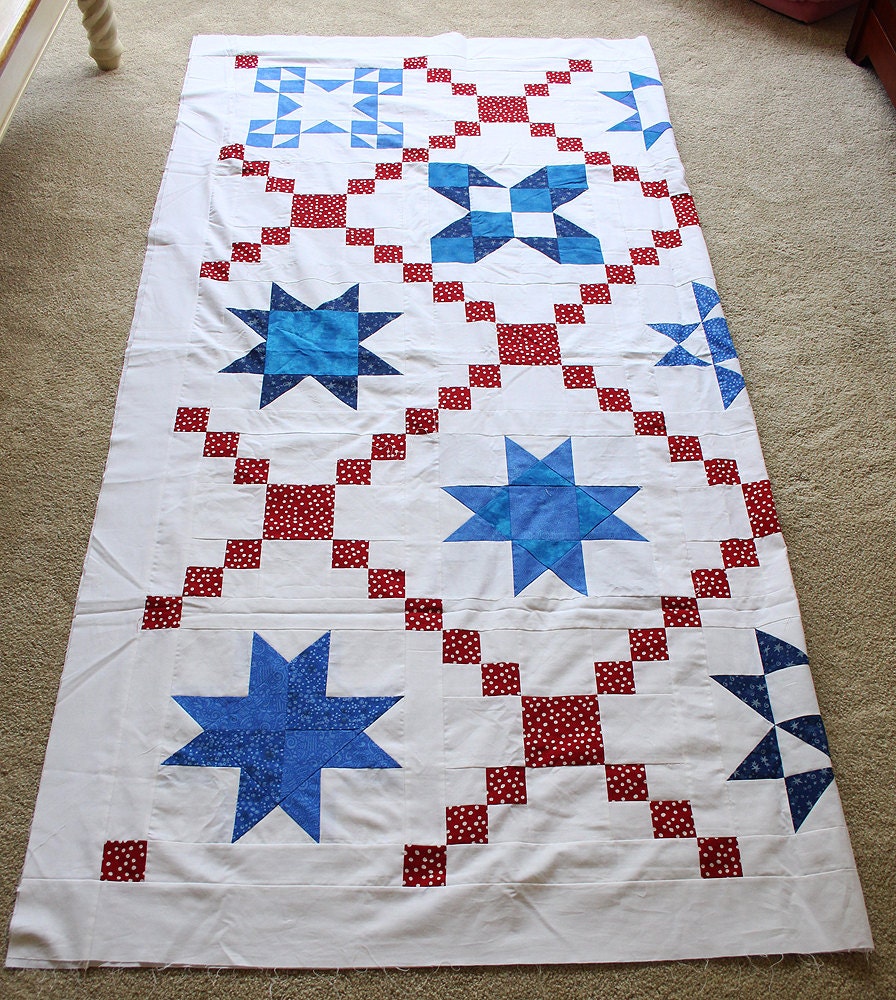 I love it but just do not have the room.
Monday, May 12, 2014
I managed to make something. Granted, it took a quilt retreat away from home to get this accomplished, but I made something!!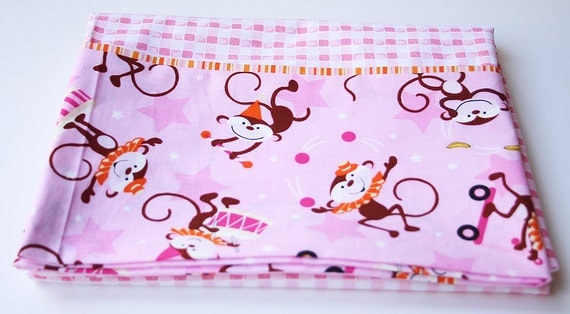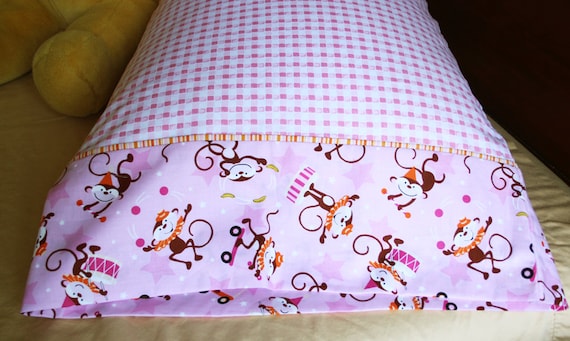 I hadn't made a pillowcase in so long, I had to consult my own tutorial!.

Since my recent move, I do not have a lot of room to store projects around the house. I love to make all kinds of things just because they're pretty, so I decided to open an Etsy store to offer my creations basically at my cost. I'm also listing my yard sale finds and items I love but do not have room for.

I have kits in the main store, should you decide to make a pillowcase yourself.

(Fabric used: Circus Monkeys - Pink, Happier Stripe - Pink, Going Places Plaid - Pink)
Tuesday, May 6, 2014
I recently moved and, even though I still have a somewhat dedicated sewing space, it's small and I have much less room to store things.
With a heavy heart I have decided to try and find new homes for some of my WIPs.
The first thing on the block is the "Star Light, Star Bright" quilt top.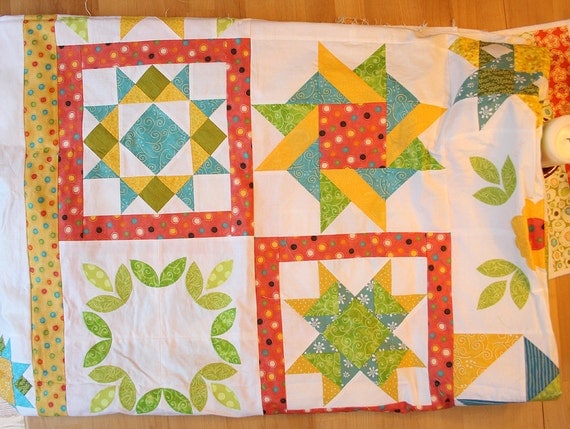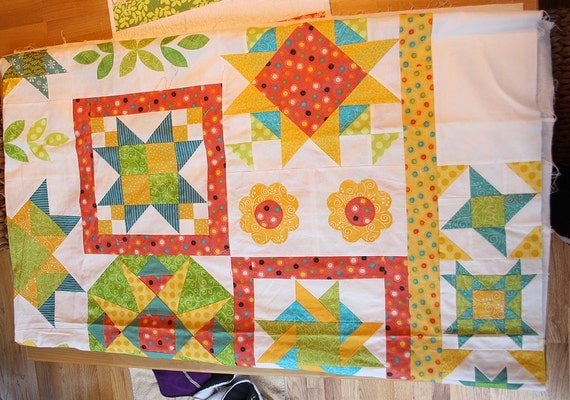 I made it using this pattern.


It is complete except for the outer border. I've listed it on Etsy.

I SO hope to get back to sewing again soon!